This family were looking for a Holly Springs family photographer. I first met the Fritsch family when I did their family photographs a couple of years ago. They just had one little girl then, Hannah and she sure is beautiful. I remember Hannah just wanting to twirl in her dress; we played a lot of silly games during the session and got some great images.
I have remained friends with Megan,  we live in the same neighborhood see each other often over the summer months at the pool! Since our last session Brad and Megan welcomed another baby, Jesse and he is the perfect little man.  They are a gorgeous family!
We had decided to have this photography session at their home here in Holly Springs. Brad is a professional golfer and had a tournament that he was heading off to the next day so we were praying the weather would be good and our shoot would go as scheduled.
We started this session in their front yard and I took some photos of Hannah who was very happy to pose and have her picture taken (most of the time girls love to have their pictures taken and make my job easy). Hannah was no exception and did a great job! Next we got Jesse to lay by himself and Hannah helped to get some smiles from her little brother. I have to admit he was a little more interested in rolling over than staying on his tummy and posing for me (I tell you, it's a boy thing).   We had to get some images of both Hannah and Jesse and he was so intrigued by his big sister! He just kept looking up at her and smiling. Such a cutie!
I love taking family photographs; I love to watch how families interact together and get those natural smiles and laughs. I love the not so posed looks and find that you see true character when you're not asking someone to "look at me and smile".  This was a great session and we had so much fun! Huge congratulations to Brad for all his success with his golfing career. I do believe they are very happy with their Holly Springs family photographer (me)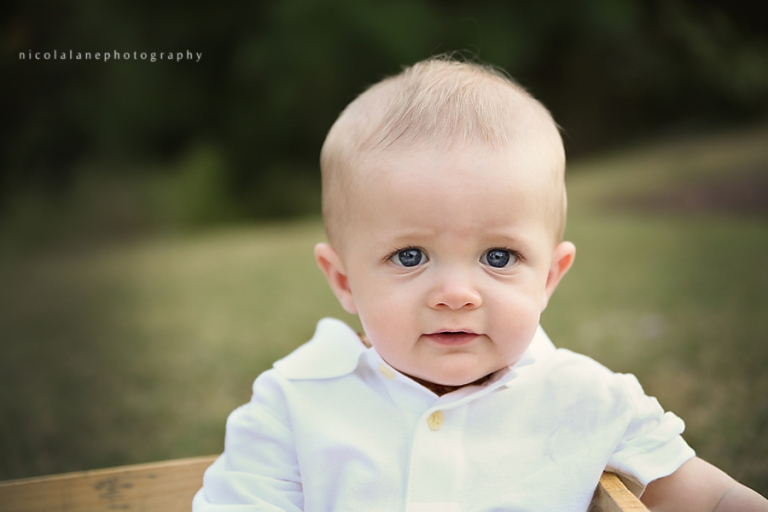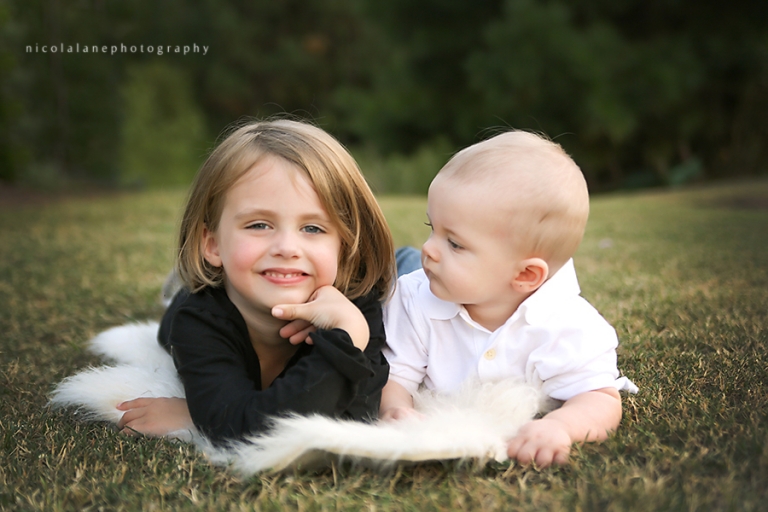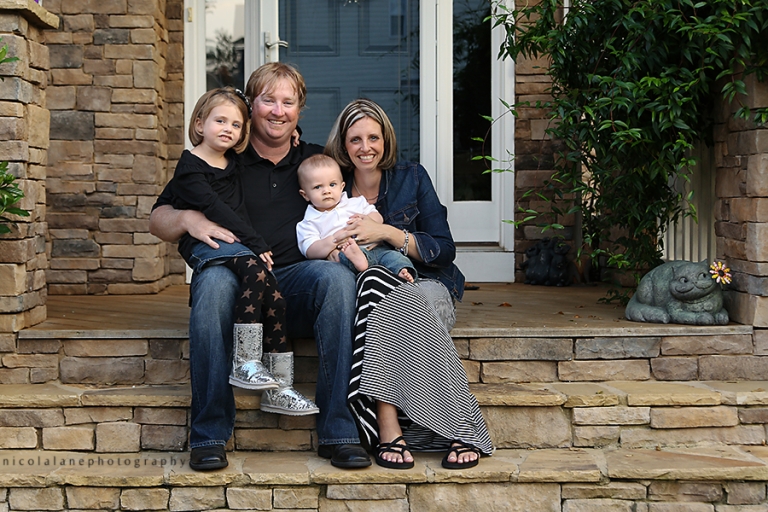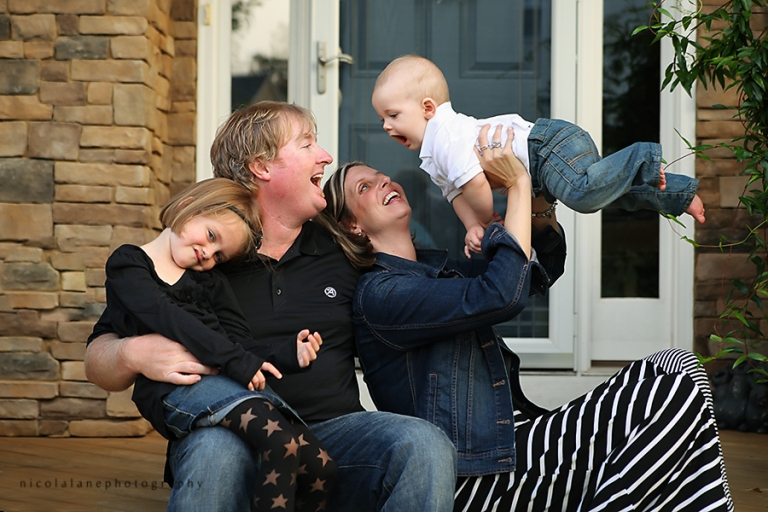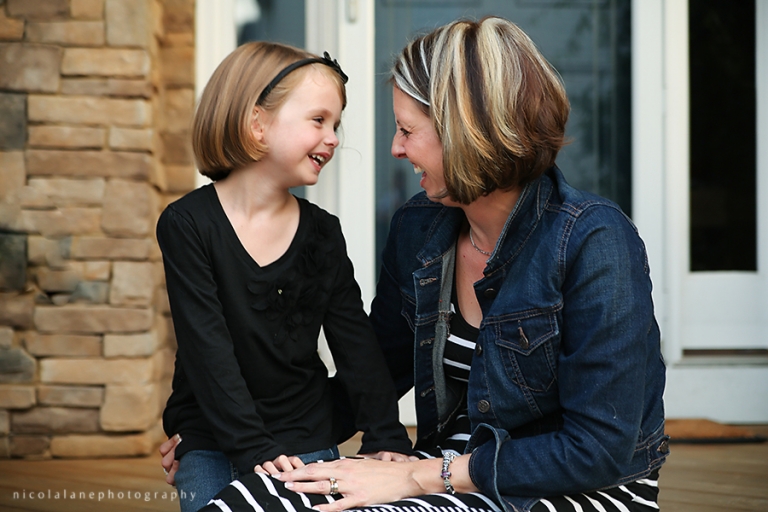 Nicola Lane Photography specializes in newborn babies. Although these brand new little ones are one of my favorite to photograph I also love maternity shoots,child portraits, and family photography. Contact me today to get your session on my schedule.  Its never to early to book for a newborn shoot and everyone deserves to have a lovely family picture to hang in their home, office and to pass along to future generations.
I am available to shoot in Raleigh, Durham, Chapel Hill, Cary, Apex, Holly Springs, Fuquay Varina, Garner and all surrounding areas. Contact me for information on beach portraits and locations outside of NC
To see more of my work visit Nicola Lane Photography or Find me on facebook "Nicola Lane Photography"