Today as a Holly Springs newborn photographer I got to meet sweet Ruby.  It was just a few weeks earlier when I had Ruby's cousin Estelle in the studio. These two little girls are going to be like sisters.  Ruby was a complete dream for her newborn session. I have to admit she was so much fun to work with.  We always love when we get those really sleepy babies in that just let us move them around. We get to and pose them and they sleep right through it. Way to go Ruby! You rocked your newborn session.
I even persuaded mom and dad to get in on a shot or two, which I now see is their facebook cover photo.  I love it when parents are not sure about having their picture taken and then love them enough to have everyone to see. This is one beautiful family for sure!! As this family lives here in Holly Springs, it only made sense for them to come to a Holly Springs newborn photographer 😉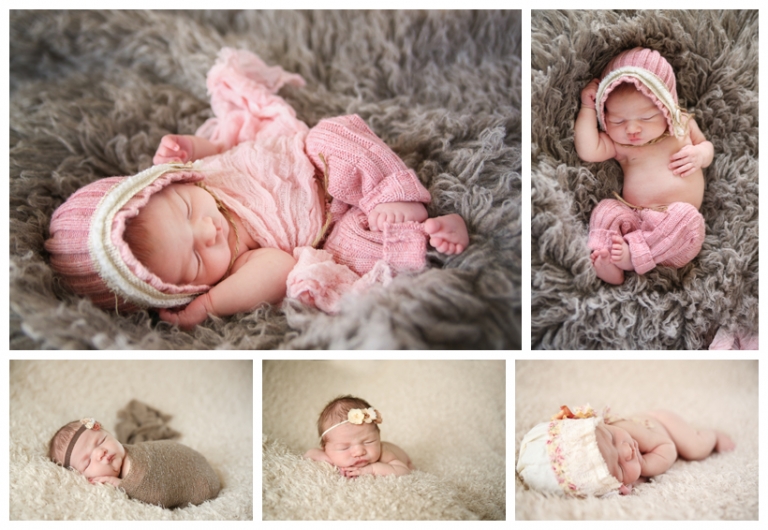 Nicola of Nicola Lane Photography is a Raleigh newborn photographer located in Raleigh, North Carolina. At Nicola Lane you will find fine art newborn, maternity, child, family and baby photography in Raleigh, Durham, Cary and the surrounding areas. 
Nicola Lane Photography specializes in newborn babies. Although these brand new little ones are one of my favorite to photograph I also love maternity shoots,child portraits, and family photography. Contact me today to get your session on my schedule.  Its never too early to book for a newborn shoot and everyone deserves to have a lovely family picture to hang in their home, office and to pass along to future generations. To see more of my work visit Nicola Lane Photography or Find me on facebook "Nicola Lane Photography".