I am often asked for tips regarding newborn photography, it is a lot harder than it looks. Most often people think that babies will just lay in these positions and all you need to do is curl them up a little and take a decent picture! Can't be that hard to do right?? Sorry guys, it really is very hard to perfect newborn photography and even those who have wonderful experience will still have some self doubts from time to time. I think it is natural and a part of growing when you doubt yourself a little and decide to switch it up.
Anyhow, for the beginners – those who are just starting out and would like help to get started, here are some tips I can share.
1, The temperature in the room is so important, a warm baby is a sleepy baby. I have my studio at no less than 80 degrees and no more than 84 degrees. I do pre warn parents to be prepared for the heat and to dress accordingly.
2, Ideally the baby will be asleep when it arrives at the studio (or when you arrive at the home) because you should always ask parents to feed the baby right before they leave for the session. Now you have to be confident and take over right from the start, you take the baby out of the car seat, parents can be a little clumsy and disturb the baby, your goal is to keep that baby asleep.  You will then undress the baby very carefully and slowly trying your best not to disturb them.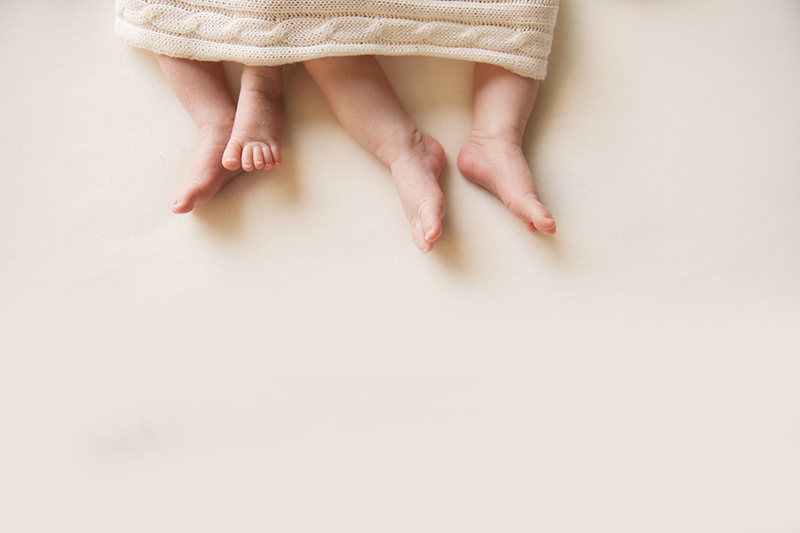 3, Sound machine! It is a great idea to have a sound machine, a white noise machine works just fine. I usually have it on before parents arrive so they don't get shocked by the sudden sound being turned on.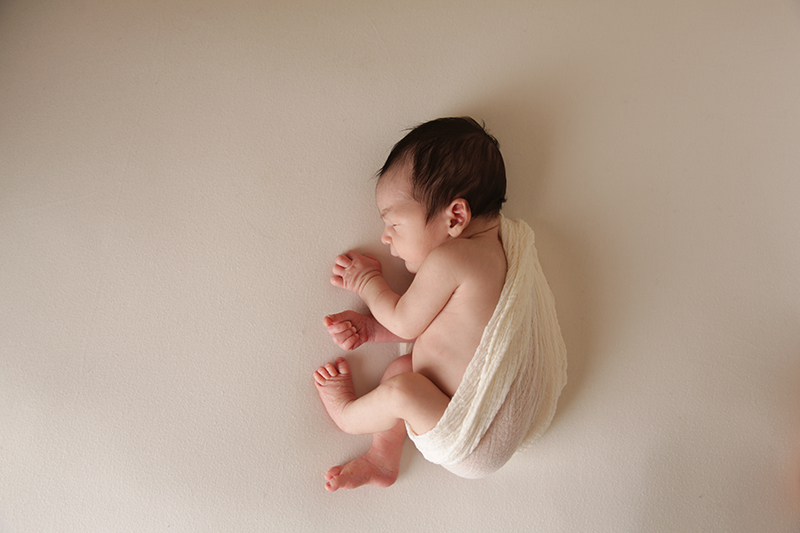 4, Do not try to nail every single pose you want to master, it will never happen and you will just end up being frustrated and then feeling like you failed the shoot, just try for ONE simple pose each time. Take advantage of angles and macro shots to maximize the pose, switch out a headband or small drape over the baby. You will be surprised how many shots you can get with just one pose.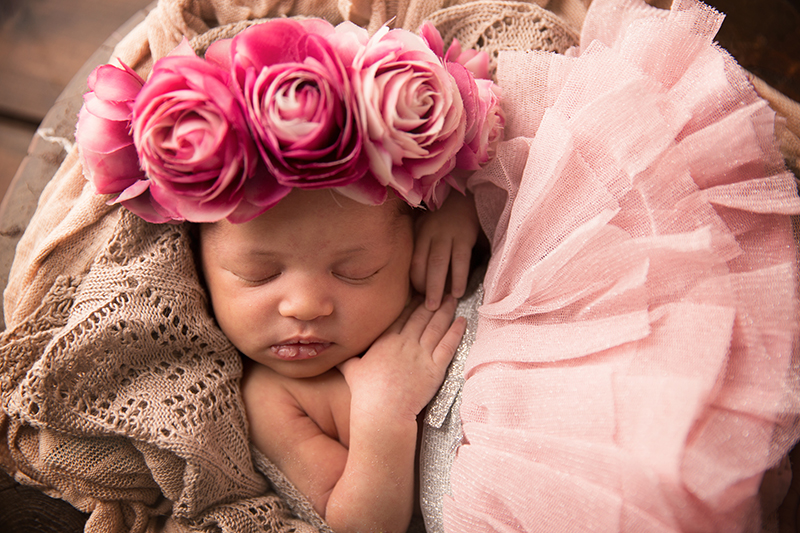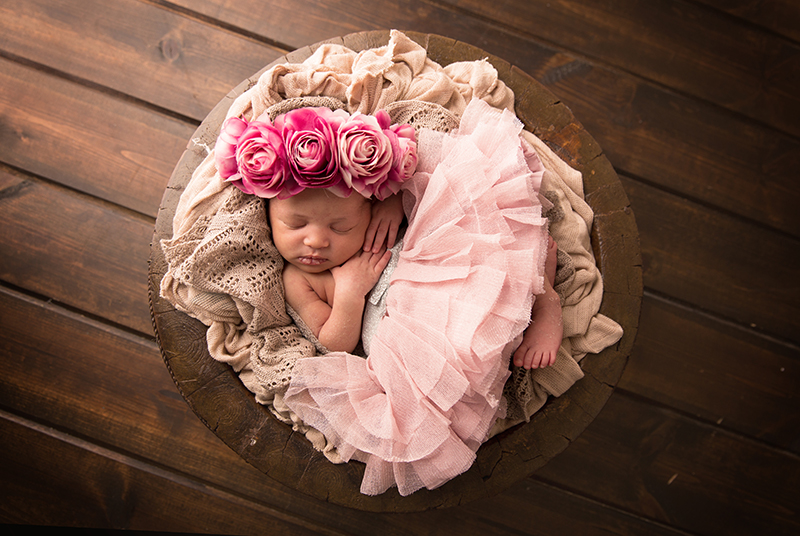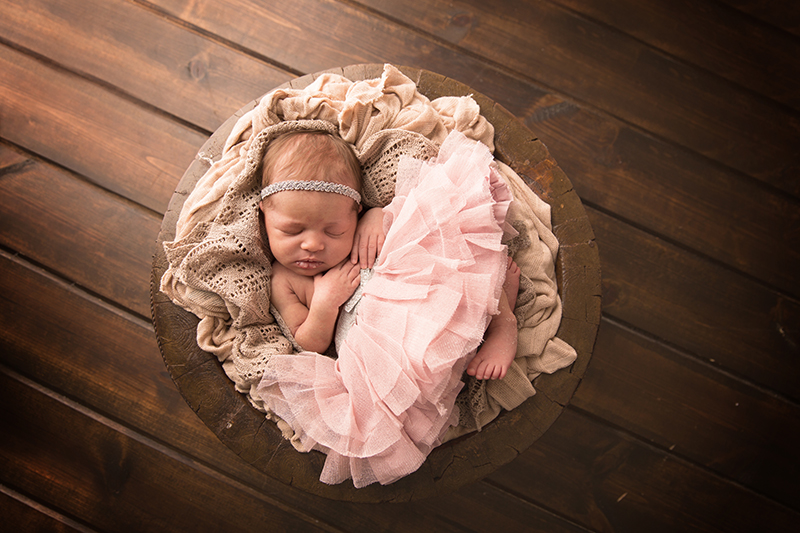 5, Don't freak out when baby is awake, this is a great time to get some wide awake baby shots… some of my favorites to be honest. Now you will have to wrap a baby tightly, and then place them so you can stand above them and look down and grab some open eye and expressions 🙂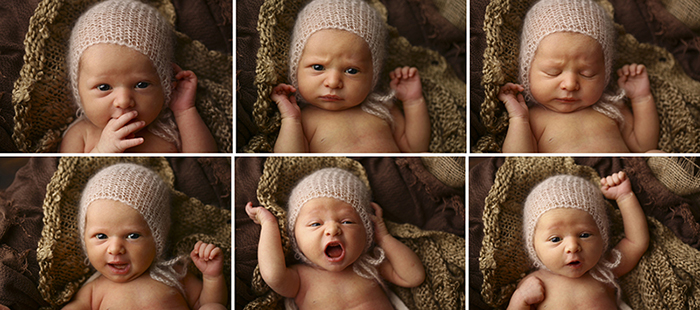 6, If you have a macro lens – use it – Definitely worth it for those beautiful close ups and they will also fluff up a gallery when you are a little short on poses.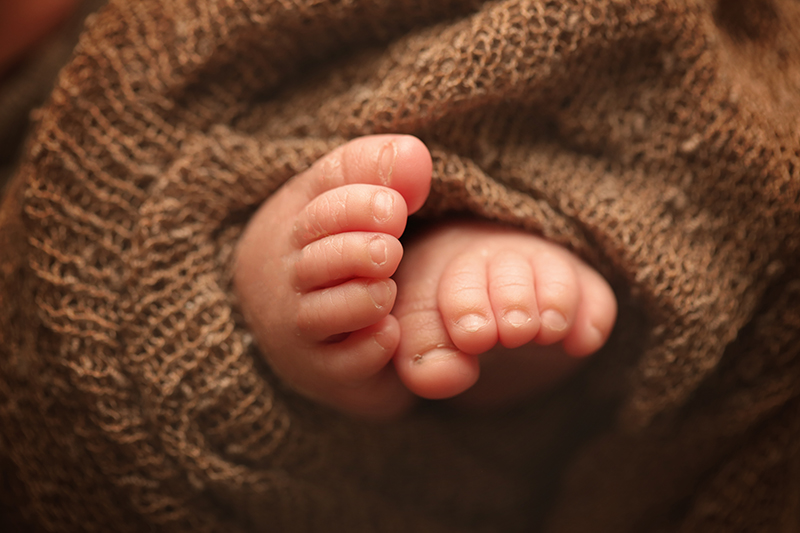 7, patience, not all babies will sleep and stay there sleeping, when you see them moving place your arm across them, gently but firmly so they feel they are not alone and vulnerable, use a blanket to keep them warm and even place the palm of your hand under their cheek to let them know you are there.  Babies love having the feel of a hand under the cheek.
8, fingers – always try to uncurl fingers, it can be done easily enough.. you just have to be patient and almost fight them to get them straight. Once straight hold them in place.. they will soon settle and usually leave them straight. Hands are so important in how relaxed a newborn can appear.

9, Shoot down the face! Not up the nose.. Same with your light, light down the baby from the head not up from the toes. You know the spooky effect you get when you put a flashlight under your face at a camp fire.. well same thing with newborn lighting.. you don't want to light up the nose.. light down the face.
10, learn and study angles.. this can be the difference between a gorgeous image and an average image. It is okay to look at other photographers for inspiration, we all do it.. Just look at how they were standing or where the light is coming from to help you with where you need to be and your light needs to be.


Okay guys! I really hope this helps! If you want to ask any questions feel free to leave a comment and I will answer you 🙂 Don't ever give up and always push past that stage when you want to quit.. I call this cocooning and you will submerge a better photographer when you come out of the slump. The only photographer you should ever compare yourself to, is the one you used to be.
Nicola of Nicola Lane Photography is a Raleigh newborn photographer located in Raleigh, North Carolina. At Nicola Lane you will find fine art newborn, maternity, child, family and baby photography in Raleigh, Durham, Cary and the surrounding areas.