PRICING | DIGITAL | PRINTS
Digital files are priced below
A shopping cart will be added to your gallery for convenient ordering of professional prints.
please contact me for a complete pricing list of prints.
Newborn 

 $125  Newborn Session Fee Only| Does Not Apply To Packages
This fee is due at time of booking to ensure your date on my schedule. This is for studio time and hand editing of all images. Please understand newborn sessions have a session fee due to the intricacy and time dedicated to the newborn shoot. Usually a 3 hour shoot – Taking all safety measures into precaution with your brand new baby. This also includes all props that are seen on my website- A studio full of timeless props  ***Add on a full maternity session for $275*** ONLY when booking with newborn.
(Full Maternity shoot alone priced below)

Newborn Package Pricing
family and siblings welcome to be included in session. Don't ever be discouraged because your
newborn is over two weeks old – we can still get beautiful images should you go over the recommended two week age limit images.
Family shots and sibling shots are always welcomed and encouraged during the shoot.
Sweet  Package |$375
The sweet package includes 10 hand edited digital images from your gallery with print release.
Sincere  Package | 475
The sincere package includes all the hand edited images in your gallery with print release.
**Book a  maternity shoot with your newborn shoot;  This includes 18 digital maternity images, hand edited .
 ($275 all inclusive shoot and images)
I like to offer a $50 discount to Military families and Public Safety families, every session.            
Thank you for all you do.
My other favorite sessions!! – maternity, baby, child, family


*No session fee*
**Not available for newborns**
$425 includes all approximately 20 hand edited images from your session
($125 reservation at time of booking and $300 remainder after delivery of pictures)

———————————————————————————————————————————–
"THE BEAUTIFUL CHILD"
The shoot is 60 minutes  – gallery of 15 images – $350
This is a styled shoot by myself, I have a variety of gorgeous dresses for little girls and hats/props for little boys. These dresses are amazing- This will give you images that look like they belong in a magazine. You will come over and have a dress fitting – then we head off to a secret location for the most amazing magical shoot ever.  We can also create magic for boys – A very special shoot for them and their  beautiful unique personality.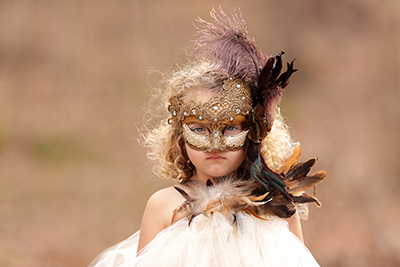 ——————————————————————————————————————
Mini Sessions are available throughout the year!! $275!!
My mini sessions are  $275 for 10 digital high resolution images.
In studio or outside presented in a private gallery of 15 images to chose from. I do not offer mini newborn or mini maternity sessions.
mini sessions  are limited to family – milestone – child – sessions – my children's gowns are only available to the "beautiful Child" session.
**I am sorry – no discounts apply to mini sessions**
please inquire about weekend mini sessions 
——————————————————————————————————————–
I am an award winning maternity, newborn and child photographer, I have been published on the web and in magazines for my work with newborns, children and maternity photography.  Full sessions are in the range of one to two hours  maternity,  baby and children can be held in my studio or at one of  many different private places/fields available that are away from the mainstream parks. I truly believe that the great outdoors is the best place to capture a beautiful family portrait, this is where I can be creative and make you fall in love with your family photographs. If you have a location preference we can always accommodate that too. (A  travel free may apply). 20-25 images will be provided in a private viewing gallery. For your convenience you can order prints right from your viewing gallery! From a professional printing lab.
***please note, sales tax of  6.75% added to all session fees and sales***
Nicola Lane offers a referral program to all clients! Refer a friend and receive $35 credit!! No limit on referrals! Your referral ALSO receives a $35 credit for their session. 
Prices are subject to change at any time, booking now ensures you the price listed above.
Nicola of Nicola Lane Photography is a Raleigh newborn photographer located in Raleigh, North Carolina. At Nicola Lane you will find fine art newborn, maternity, child, family and baby photography in Raleigh, Durham, Cary and the surrounding areas.