Being a Raleigh child photographer is always rewarding. When I am asked to take pictures of twins I typically worry a little. We all know how challenging one baby or child can be. When you start with two you never know what to expect. This family wanted a studio style shoot. They opted to have a mini shoot which is a great option at this age. We soon found these two had different personalities. One laughed and one cried. They seemed to take it in turns as to who wanted attention. I think they were playing us to be hones!
It was a lot of fun and we had plenty of laughs. When the cabana hats came out it was just impossible to get them both to wear them.  Of course nothing in life can be that easy.  What we did get were some awesome personality shots that I love. I love that they pushed all my props around the studio. Eventually I had the idea to put a sand bag under a box.  With that in place they were unable to push no more! What beautiful little toddlers these guys were. I can't wait to see them again one day for their family shoot.  Your welcome "Old Navy" for me leaving the tag on the hat ;).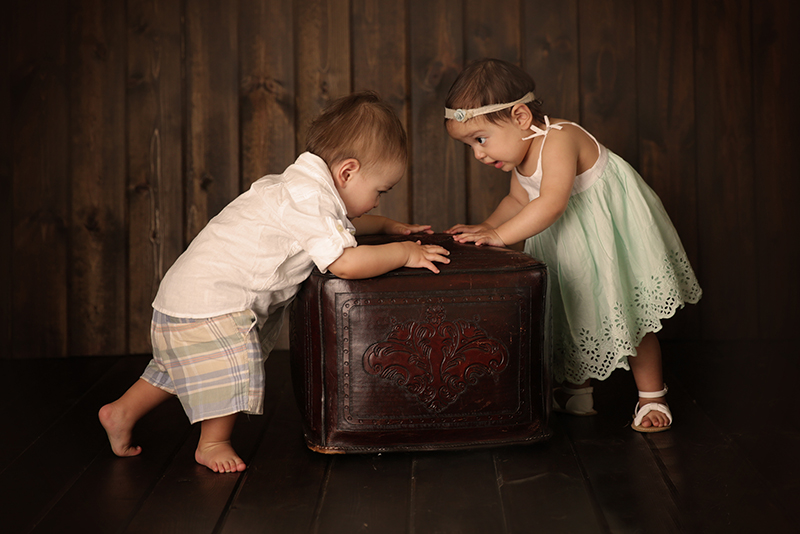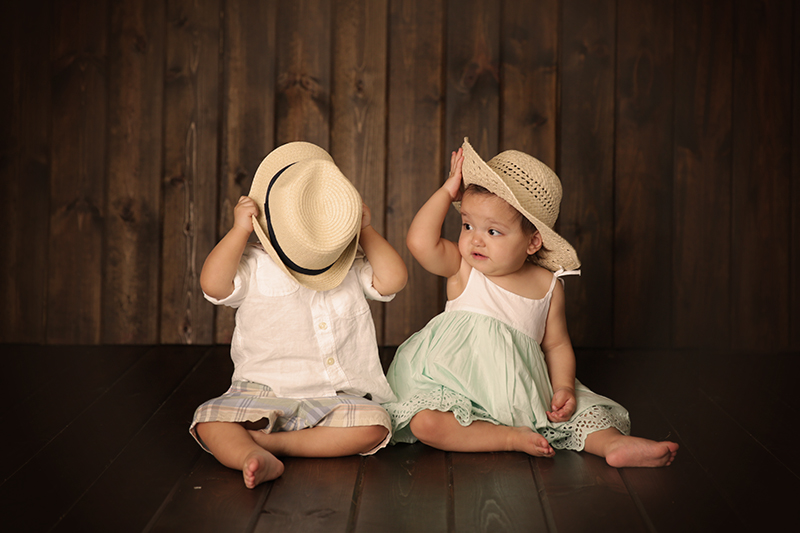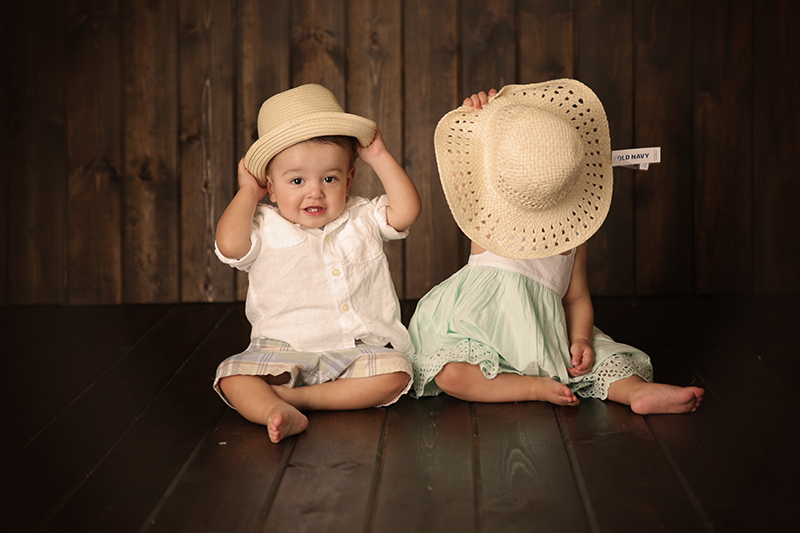 Nicola of Nicola Lane Photography is a Raleigh child photographer located in Raleigh, North Carolina. At Nicola Lane you will find fine art newborn, maternity, child, family and baby photography in Raleigh, Durham, Cary and the surrounding areas. 
Nicola Lane Photography specializes in newborn babies. Although these brand new little ones are one of my favorite to photograph I also love maternity shoots,child portraits, and family photography. Contact me today to get your session on my schedule.  Its never too early to book for a newborn shoot and everyone deserves to have a lovely family picture to hang in their home, office and to pass along to future generations. To see more of my work visit Nicola Lane Photography or Find me on facebook "Nicola Lane Photography".