As a Raleigh child photographer I love it when I have time to sneak in pictures of my boys.  One afternoon my son William and I were alone in the house. I had this great idea to take him out and do some pictures. The day was perfect, weather  beautiful and I just felt artistic.   I knew I wanted to do something a little different and fun in the quaint downtown area in Fuquay-Varina.  On our way out to the shoot we stopped by the Goodwill store, lo and behold I find a child sized guitar. I was beyond excited, I also found a shirt and the mason jar!
We headed off to our location and set up and just had so much fun. William has never played with a guitar before so for him he was all about the sounds he could make the "music" he was playing and for me I just crouched down with my camera and snapped away! In my mind I could hear that old song "Oh I'm leaving on that midnight train tomorrow" Now of course I did have to show him the "rocker" sign with his hands but he was more than happy to pose for me on this particular day. Love this little boy to bits..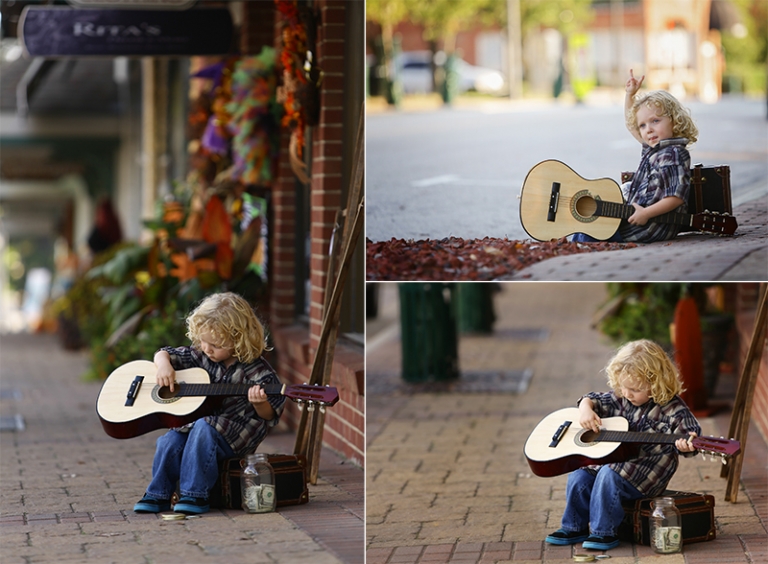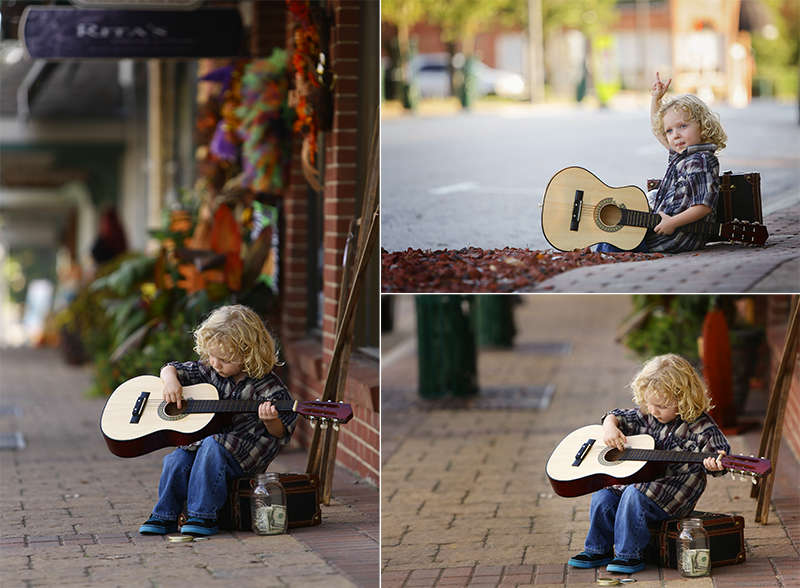 Nicola of Nicola Lane Photography is a Raleigh child photographer located in Raleigh, North Carolina. At Nicola Lane you will find fine art newborn, maternity, child, family and baby photography in Raleigh, Durham, Cary and the surrounding areas. 
Nicola Lane Photography specializes in newborn babies. Although these brand new little ones are one of my favorite to photograph I also love maternity shoots,child portraits, and family photography. Contact me today to get your session on my schedule.  Its never too early to book for a newborn shoot and everyone deserves to have a lovely family picture to hang in their home, office and to pass along to future generations. To see more of my work visit Nicola Lane Photography or Find me on facebook "Nicola Lane Photography".