I love being a Raleigh baby photographer, I love all children. I seem to attract children everywhere I go. I take my own little boys to the park and get surrounding by children. I am very active as a mother and little ones see that. This always works to my advantage at any shoot. I had previously taken pictures of this sweet girl as a newborn. It is amazing how fast time flies it seems like just yesterday she was a baby. Now she is starting her journey as a toddler. This was a fun session, she really wanted to push the props around. Dad and I were trying to find a way to keep the prop solid on the floor. Now she thought it was hilarious, as any toddler starting to walk would. I eventually figured out I could put a bag of rice in the basket, making it too heavy to push. So many great shots, so many smiles, so much climbing. I find toddlers are always intrigued by my studio. They want to explore, they don't want to sit still. Photographs are never that easy, babies don't usually just sit still. There is so much that goes on behind the scenes, where the fun stories come from.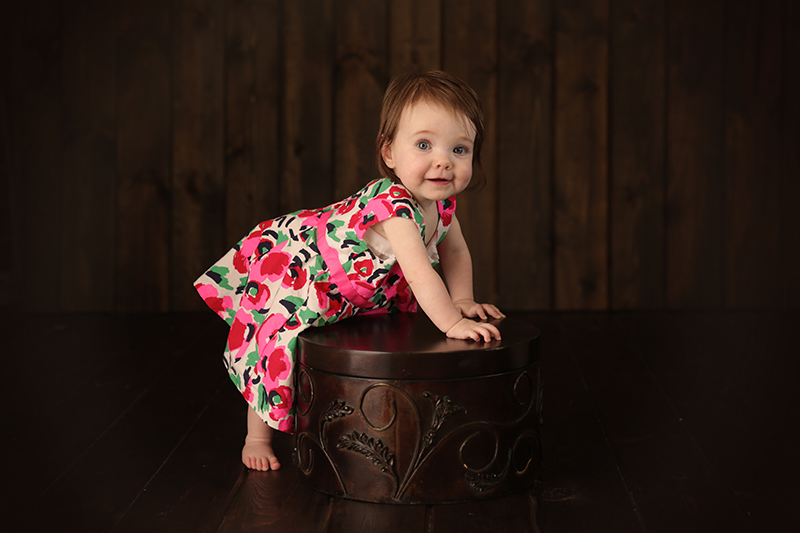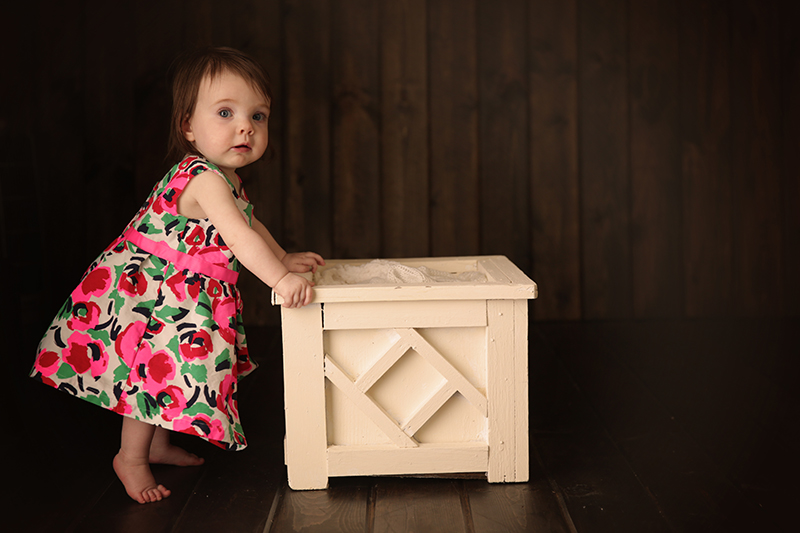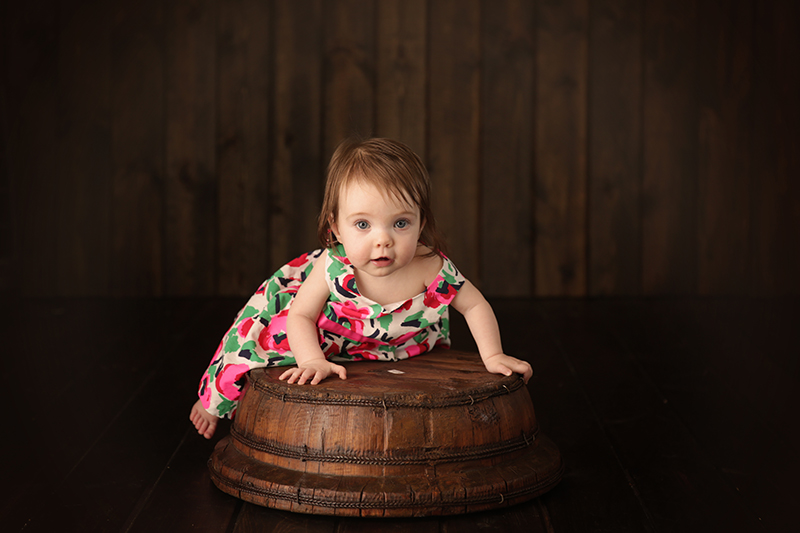 Nicola of Nicola Lane Photography is a Raleigh baby photographer located in Raleigh, North Carolina. At Nicola Lane you will find fine art newborn, maternity, child, family and baby photography in Raleigh, Durham, Cary and the surrounding areas. 
Nicola Lane Photography specializes in newborn babies. Although these brand new little ones are one of my favorite to photograph I also love maternity shoots,child portraits, and family photography. Contact me today to get your session on my schedule.  Its never too early to book for a newborn shoot and everyone deserves to have a lovely family picture to hang in their home, office and to pass along to future generations. To see more of my work visit Nicola Lane Photography or Find me on facebook "Nicola Lane Photography".