I think every Raleigh child photographer waits for a foggy day.  I have been waiting what seems like forever for one! Then one morning we get up and its all misty outside.  I have to say I could not get my boys dressed and out of the house fast enough. I grabbed my camera/lens and headed off with a destination in mind.  It can be a little difficult to drive up to someone's home and knock on the door and ask to use their property.  However, it is always best to ask and you just can't give up a good location without asking.
After permission was granted I drove back down the path and had to stop.  My boys are in the car and not to happy with me because its kind of cold outside. I did feel bad because  really  they were not up for a shoot that day.  The good thing was I really wasn't looking for faces or expressions, I actually wanted them to have their backs to me with this shoot.  We got out of the car and I told them to walk down the path and hold hands.  I told them to look at the horses which they did and got a few shots of that (I didn't actually want the horses in the shot).
We drove a little further down the path and stopped again, dodging the rain. We jumped back out and this time I told them I saw a deer, while they looked for it,  I ran back far enough to get the next couple of images. Then it was more tears and the teddy bears came out! Neither of the boys were thrilled with holding the bears however again, this is what I wanted what I had pictured.  I absolutely love how these came out. I love that William is looking back in one and I love the colors and the fog. There is very little processing done to them, they came out of the camera looking this way! Now if only we could find some more foggy days and some families who want foggy day pictures 😉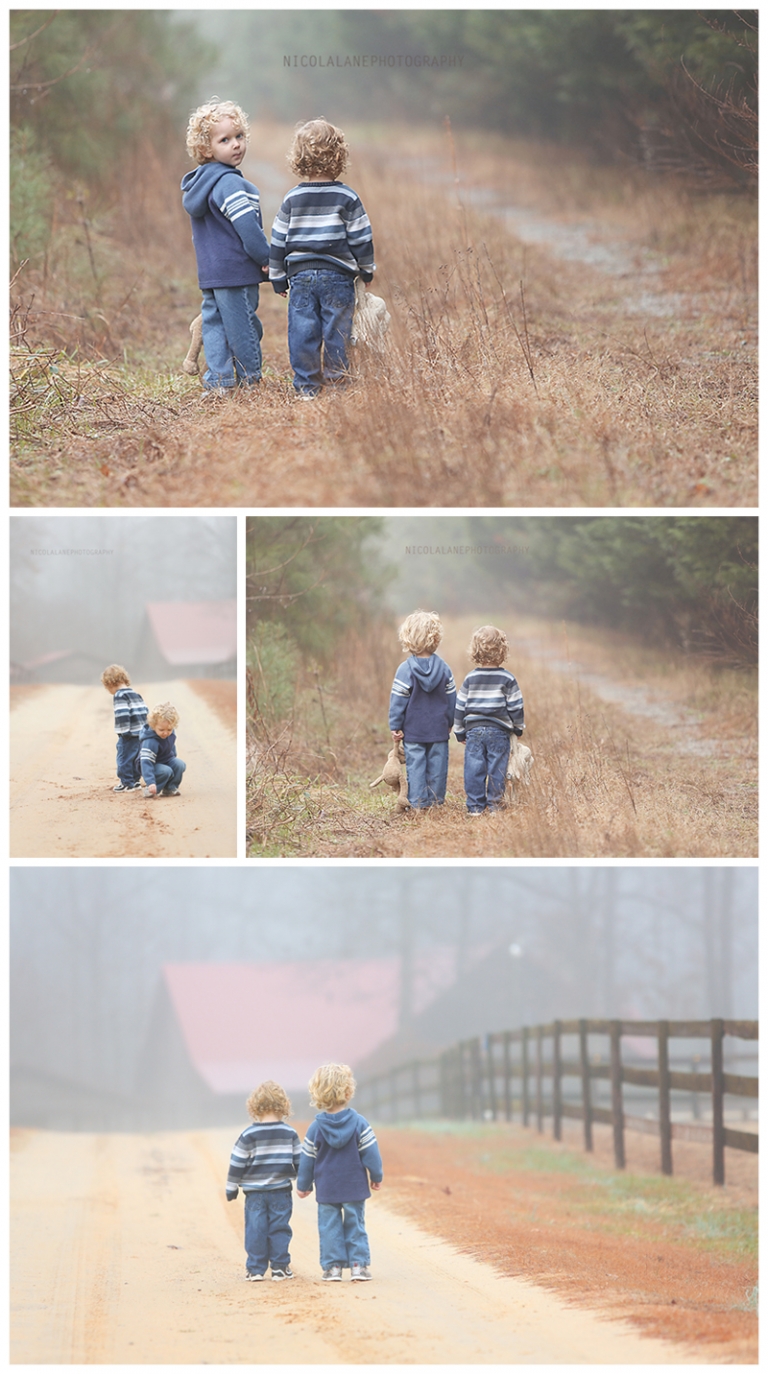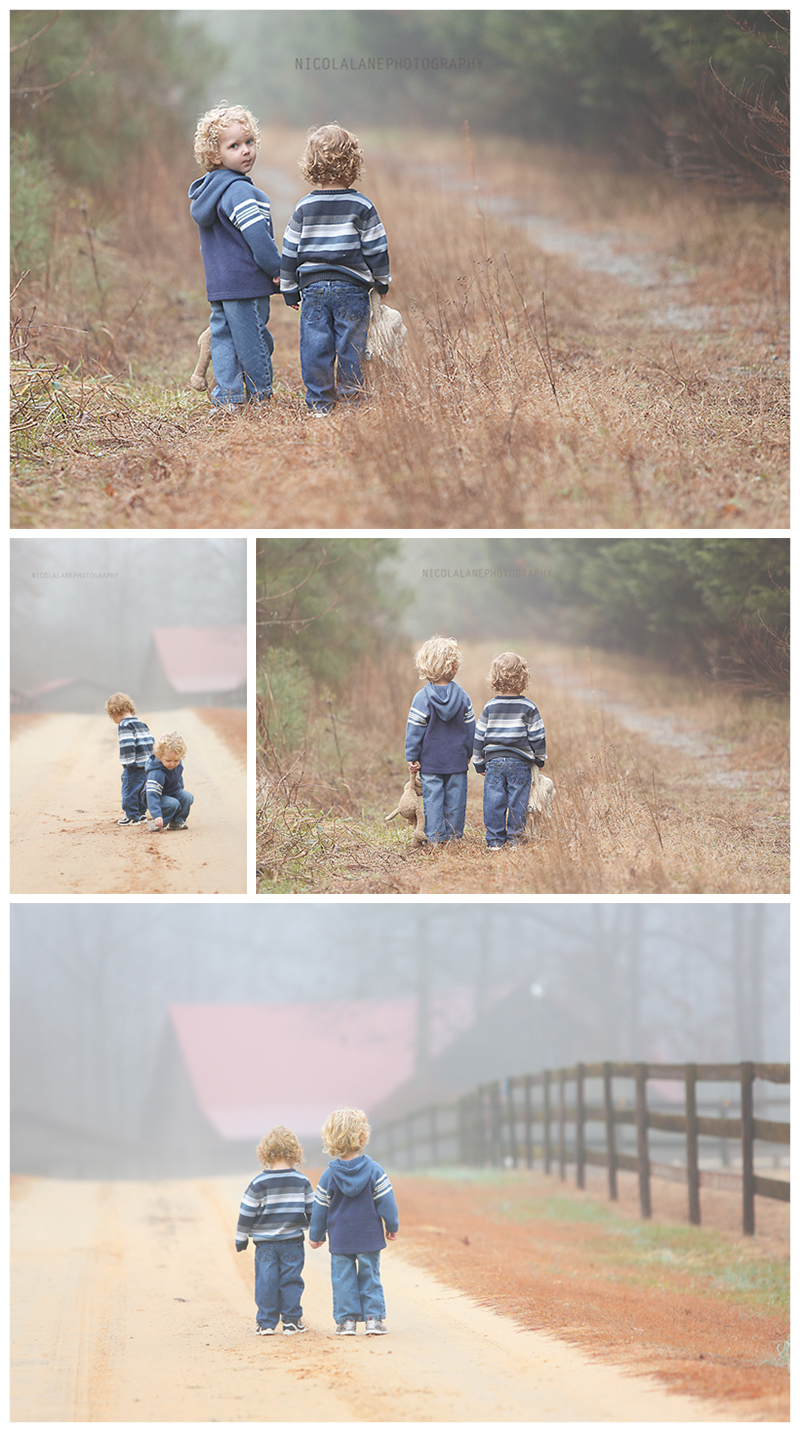 Nicola Lane Photography specializes in newborn babies. Although these brand new little ones are one of my favorite to photograph I also love maternity shoots,child portraits, and family photography. Contact me today to get your session on my schedule.  Its never to early to book for a newborn shoot and everyone deserves to have a lovely family picture to hang in their home, office and to pass along to future generations.
I am available to shoot in Raleigh, Durham, Chapel Hill, Cary, Apex, Holly Springs, Fuquay Varina, Garner and all surrounding areas. Contact me for information on beach portraits and locations outside of NC
To see more of my work visit Nicola Lane Photography or Find me on facebook "Nicola Lane Photography"