I had the absolute pleasure of doing maternity pictures for Bryan and Kelly.  What a great day to be a Raleigh maternity photographer. They were determined to capture this pregnancy with beautiful images. It was a freezing cold and windy day, but Kelly's due date was approaching fast! I met them down at my favorite secret location and saw the surprised look on their faces. I always get this surprised look at this location as it is very run down.  I just ask that clients trust me and that it makes for a beautiful backdrop.  A huge plus is its private! It is always nice to not be disturbed during a shoot.  We had to stop a few times to warm hands and wait out the wind.  It really was very cold but it was definitely worth it. Kelly had some great ideas and they ended up being some of my very favorite images.  I love when my clients bring ideas to the table.  I am always open to take pictures that they have seen elsewhere with my own little spin on it :).  Hopefully they warmed up pretty fast on their ride home to Raleigh!!! Congratulations to Kelly and Brian who now have a gorgeous baby daughter, and yes I did her newborn pictures ….. but that's another post!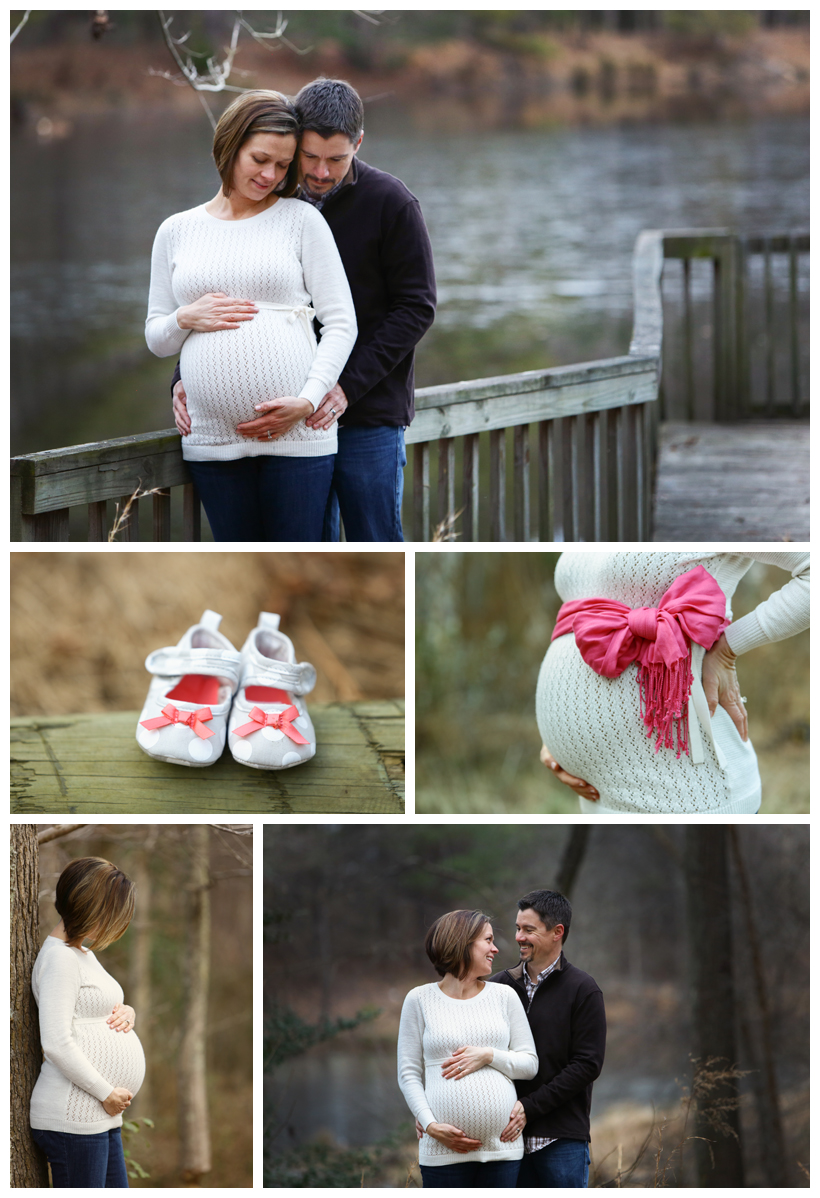 Nicola of Nicola Lane Photography is a Raleigh maternity photographer located in Raleigh, North Carolina. At Nicola Lane you will find fine art newborn, maternity, child, family and baby photography in Raleigh, Durham, Cary and the surrounding areas. 
Nicola Lane Photography specializes in newborn babies. Although these brand new little ones are one of my favorite to photograph I also love maternity shoots,child portraits, and family photography. Contact me today to get your session on my schedule.  Its never too early to book for a newborn shoot and everyone deserves to have a lovely family picture to hang in their home, office and to pass along to future generations. To see more of my work visit Nicola Lane Photography or Find me on facebook "Nicola Lane Photography".