This is one of the times as a Raleigh newborn photographer, you stop and say Oh my! Did we have fun with this newborn shoot! This little guy was a sweet bundle of joy! His big sister was in the studio and was my "assistant" helping me out. I love having a sleepy baby, they are so curly and easy to work with. We got so many beautiful images, what a lovely family! I will look forward to continuing to photograph their family as they grow. Check out those squishy lips and cheeks… oh my <3  I always find that boys have the BEST eyelashes.. seriously.. by far every single time!
This sweet little one did so well with all the set up's that I had in mind for our shoot. He did not mind wearing the tiny little bonnet, sometimes they can be tricky to get on and occasionally a baby just is not having it. I love that we kept the color scheme fairly neutral, but then earth tones are my favorite by far. What a sweet sweet boy!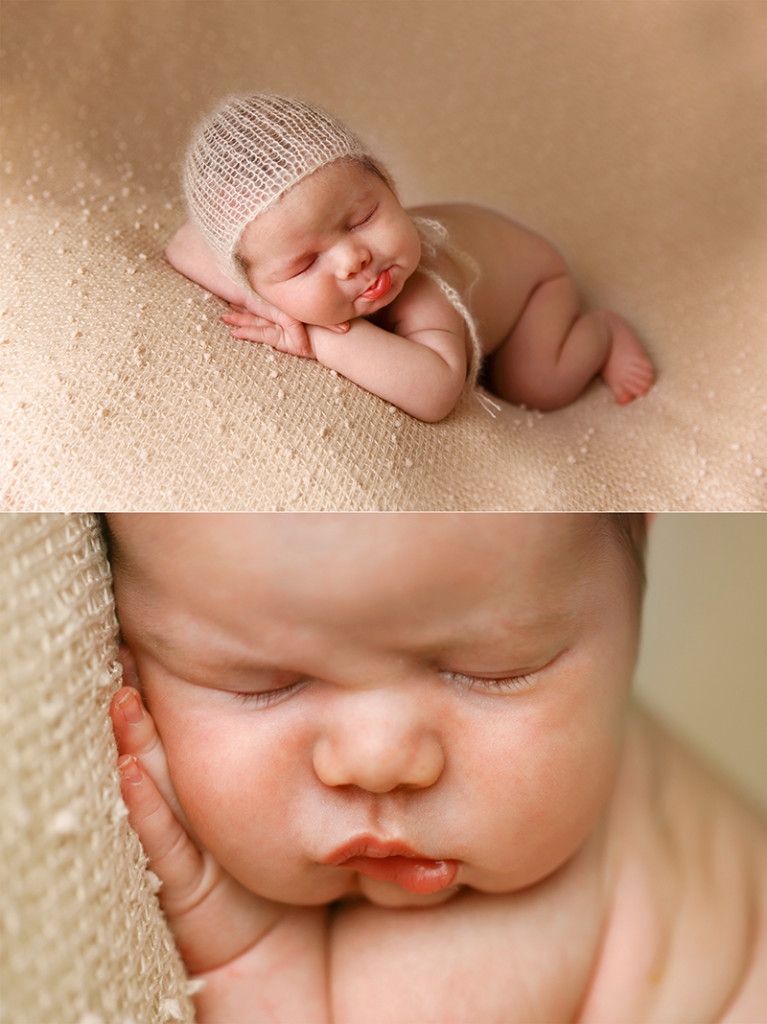 Nicola of Nicola Lane Photography is a Raleigh child photographer located in Raleigh, North Carolina. At Nicola Lane you will find fine art newborn, maternity, child, family and baby photography in Raleigh, Durham, Cary and the surrounding areas.
 Nicola Lane Photography specializes in newborn babies. Although these brand new little ones are one of my favorite to photograph I also love maternity shoots,child portraits, and family photography. Contact me today to get your session on my schedule. 
Its never to early to book for a newborn shoot and everyone deserves to have a lovely family picture to hang in their home, office and to pass along to future generations. To see more of my work visit Nicola Lane Photography or Find me on facebook "Nicola Lane Photography".