I am finally finished with my in home studio!!!! This is a newborn photography studio – located in Holly Springs. I still consider myself a Raleigh newborn photographer and surrounding areas. My studio is a space completely separate from my home, it used to be the garage and now is a fully functioning heated/ac room with private entrance.  I have been working on the studio for just over a year now. It has taken a lot of hard work to get it up and running.  I have to say though its lovely to have this space, to have all my props available for clients to see and to have a private stuido for my newborn photography! The studio is also used for maternity shoots, child portraits and some family portraits although I do prefer outside for families 🙂
I have a large assortment of buckets, baskets, fabrics, headbands, hats, blankets, newborn outfits, and the list goes on and on……
When my clients arrive at the studio they are invited to look around and go through the props and see if anything stands out to them as a "must have" for their session.  I am so proud of myself for setting the goal of having my own studio and then pushing myself to get it finished. Its a lovely space and my clients and I always feel comfortable in there.
Of course, there is wifi available and coming soon will be a LCD tv with cable and movies available for clients. I hope you enjoy my studio as much as I have enjoyed making this dream come true.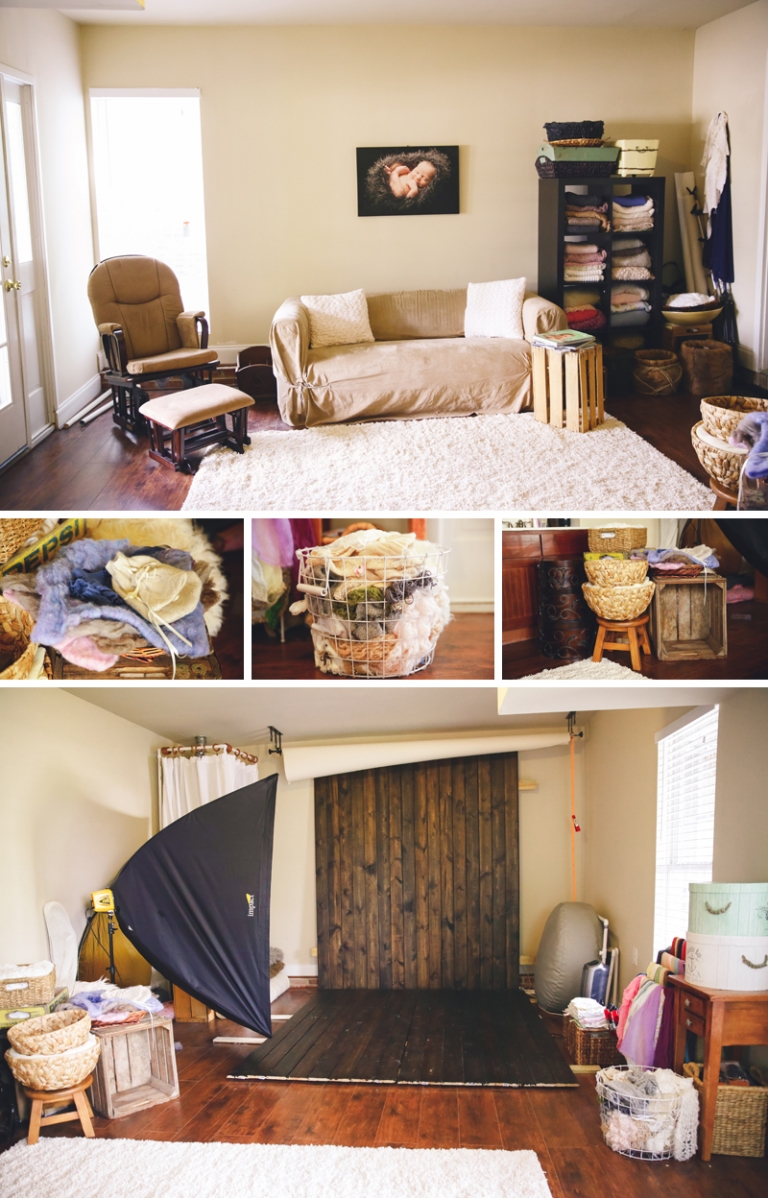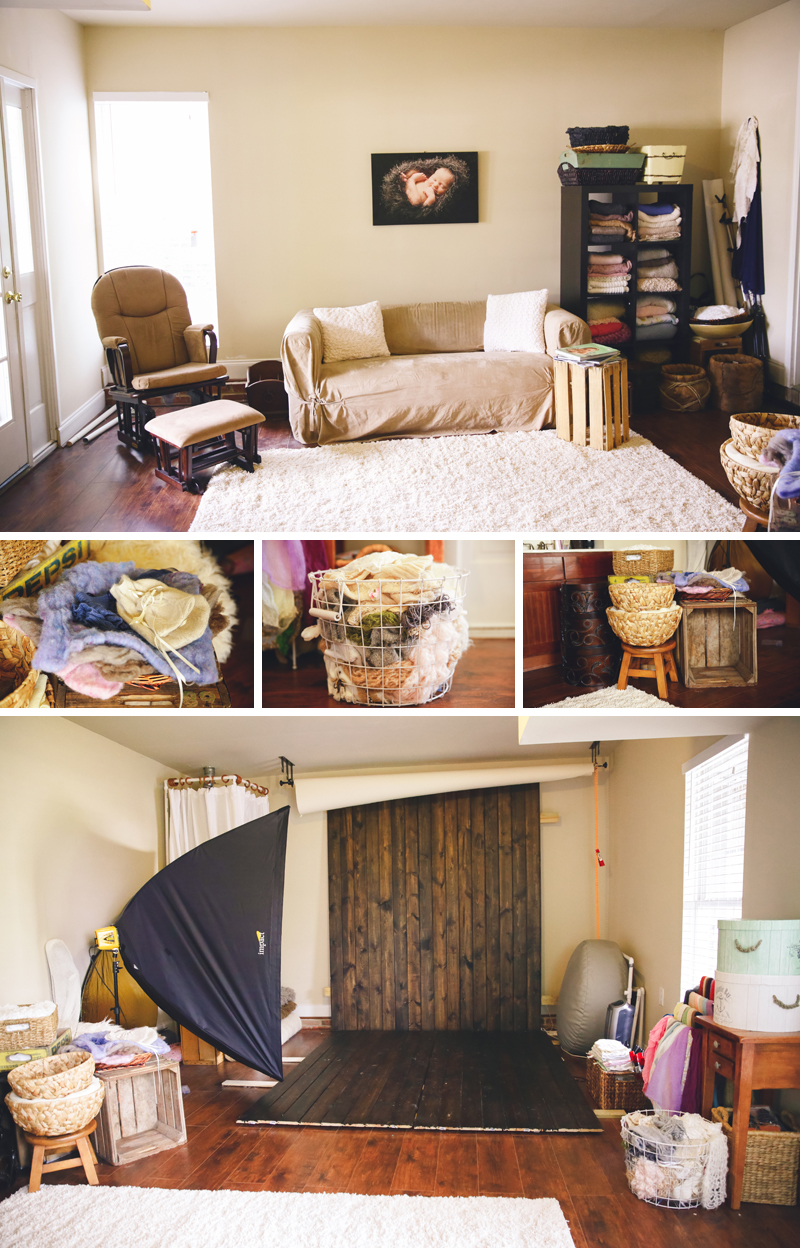 Nicola of Nicola Lane Photography is a Raleigh baby photographer located in Raleigh, North Carolina. At Nicola Lane you will find fine art newborn, maternity, child, family and baby photography in Raleigh, Durham, Cary and the surrounding areas. 
Nicola Lane Photography specializes in newborn babies. Although these brand new little ones are one of my favorite to photograph I also love maternity shoots,child portraits, and family photography. Contact me today to get your session on my schedule.  Its never too early to book for a newborn shoot and everyone deserves to have a lovely family picture to hang in their home, office and to pass along to future generations. To see more of my work visit Nicola Lane Photography or Find me on facebook "Nicola Lane Photography".