Raleigh Newborn Photographer
As a Raleigh newborn photographer I get to see a variety of babies and parents. Some parents love my simple style. Most do, hence them booking me.  I tend to shy away from bright colors and too much girly stuff. Ideally I like the baby to be the main focus of the image. I always have this saying "color is offensive to my eyes". My friends laugh at this. The colors in my studio actually match the colors in my closet. I am drawn to simple and earth tones. I do like textures though, they add a feel to a photograph.
This family was so sweet and their daughter is lovely. As much as I do love texture and earth tones, I enjoy whites too. I love to shoot white on white. I like to keep it simple. This little girl made it so easy. She was such a solid sleeper. I could move her and she just stayed put. (A photographers dream baby). I am so glad we got a variety of colors for this shoot. And when I say colors I really mean "white" and then the earth tones. This is most likely the direction I am heading with all my newborn shoots now. I find it refreshing and fitting to my personality. Thankfully most parents love it too – that would be why they pick me as their photographer. Thank you to all my wonderful clients for your time and consideration and for choosing me to capture your newborn memories.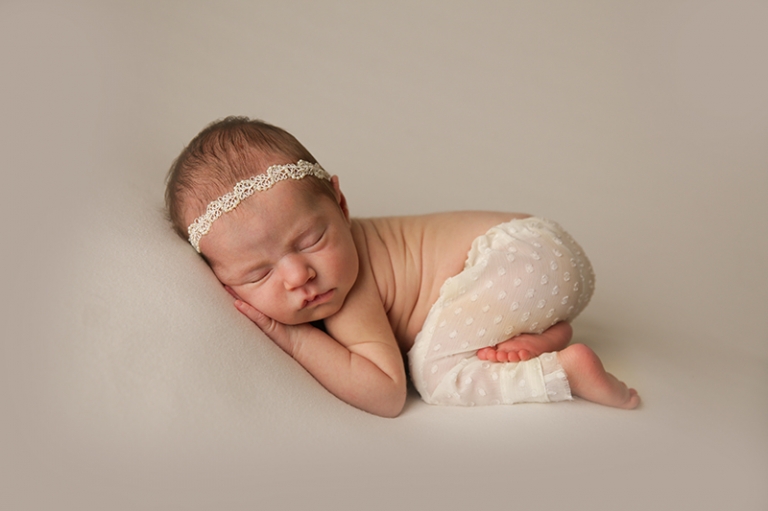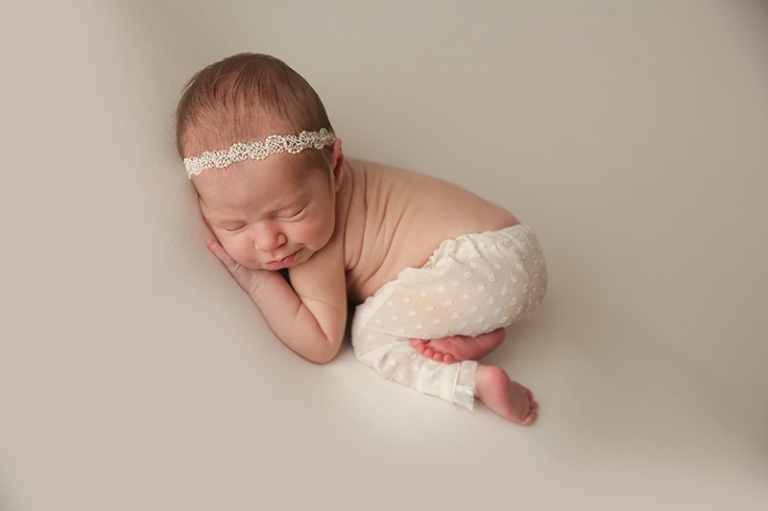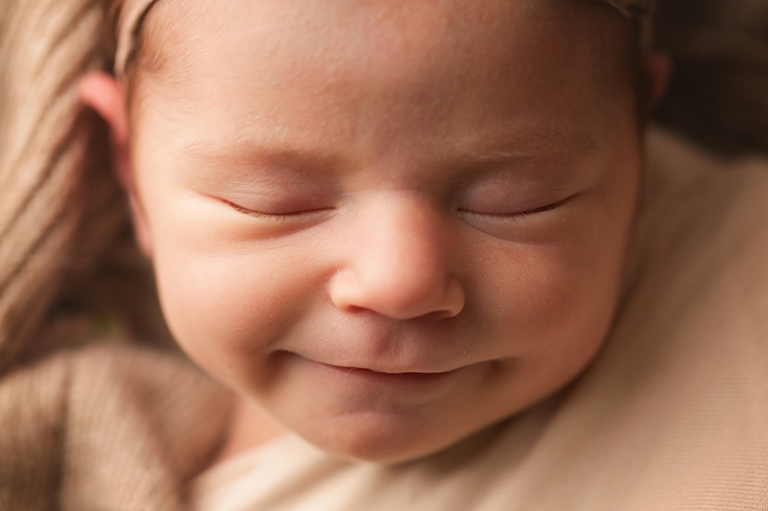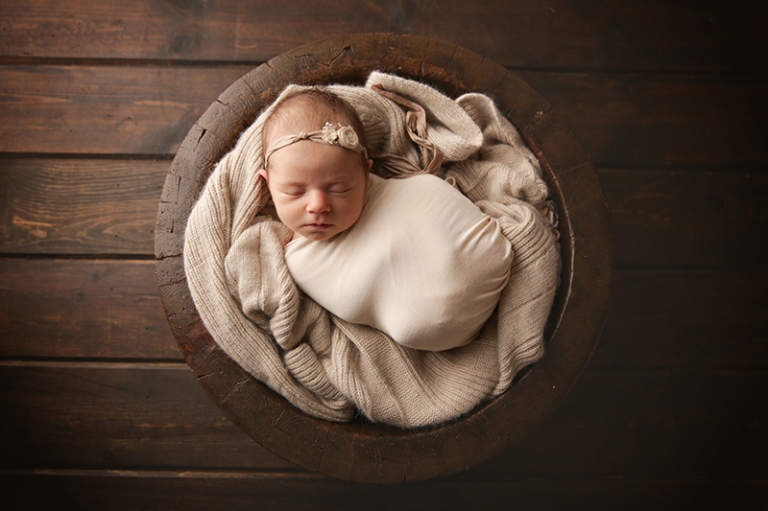 Nicola of Nicola Lane Photography is a Raleigh newborn photographer. Nicola is located in Raleigh, North Carolina. At Nicola Lane you will find fine art newborn, maternity, child, family and baby photography in the Raleigh, Durham, Cary and the surrounding areas. 
Nicola Lane Photography specializes in photographing  newborn babies.  Nicola also loves  maternity shoots, child portraits, and family photography. Contact me today to schedule your session.  Its never too early to book for a newborn shoot. To see more of my work visit Nicola Lane Photography or Find me on facebook "Nicola Lane Photography".