I was over the moon when I found out that my good friend Stacy was having another baby. I do have to admit that being a Raleigh newborn photography business,  I was overjoyed when they asked me to do their baby photos for them. Estelle is going to be such a sweet and amazing big sister. We all sat in anticipation wondering if Hazel would have the same beautiful curly red hair as Estelle has. I could not believe it when they sent me the hospital newborn picture of  baby Hazel, side by side with a newborn picture of Estelle. They absolutely  could have been twins! These little ones are absolutely adorable and my baby fever is now in full overload again. What a beautiful family, and such beautiful little girls. It was my honor to be their photographer the second time around 🙂 Oh, she sure wanted to be wide eyed and awake for this session.she was not about to miss a thing! look at that eye contact, love, love, love it!!!! These prints may get displayed in a Raleigh pediatric office!! With that said, mom is a nurse in the office so I kind of had my foot in the door already. I know they will look amazing on any walls in any office. I am not usually a fan of color however this worked really well and I am so glad I broke my rules and brought out some colors for this session.
Those little toes all curled over and brand new, you can't help but love them so perfect. I love it.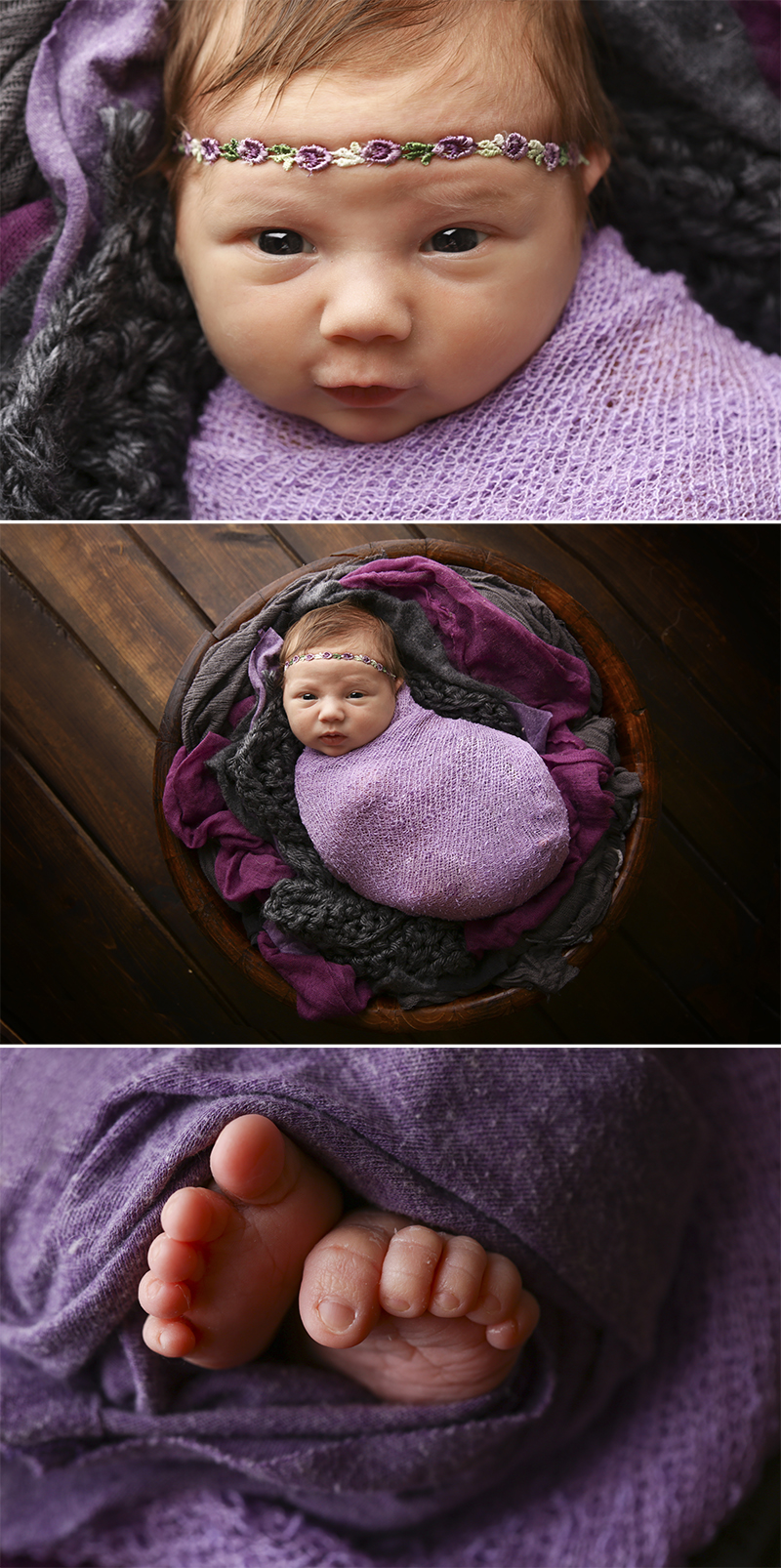 Nicola of Nicola Lane Photography is a Raleigh newborn photographer located in Raleigh, North Carolina. At Nicola Lane you will find fine art newborn, maternity, child, family and baby photography in Raleigh, Durham, Cary and the surrounding areas.