The Raleigh newborn photography business is booming – so many amazing photographers and so many babies being born! This new mother contacted me upset that she had not made arrangements to have newborn pictures taken in advance.  In cases like this I always do my absolute very best to fit these mommies in. I know that they have enough stress  and new things going on; without having to now find a photographer who they didn't book during pregnancy.  Not everyone is organized enough and thinks ahead, and with that said of course I offered to be her newborn photographer.
When this sweet baby came in with all this hair I was blown away at just how absolutely beautiful he was. His skin was immaculate, his coloring beautiful, and he was such an amazing little sleeper. This handsome little man had no issues with me moving him around and posing him. I have to admit I tend to overshoot when I get a really sleepy cooperative baby! I know some photographers are like "awesome we can get this shoot done super fast" I am more like "awesome, we can get more poses and try out some beautiful creative images.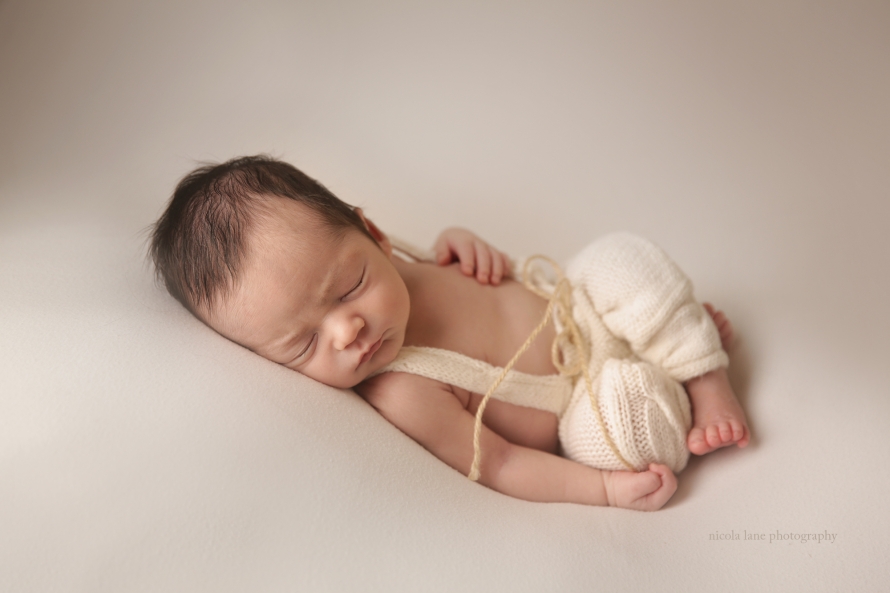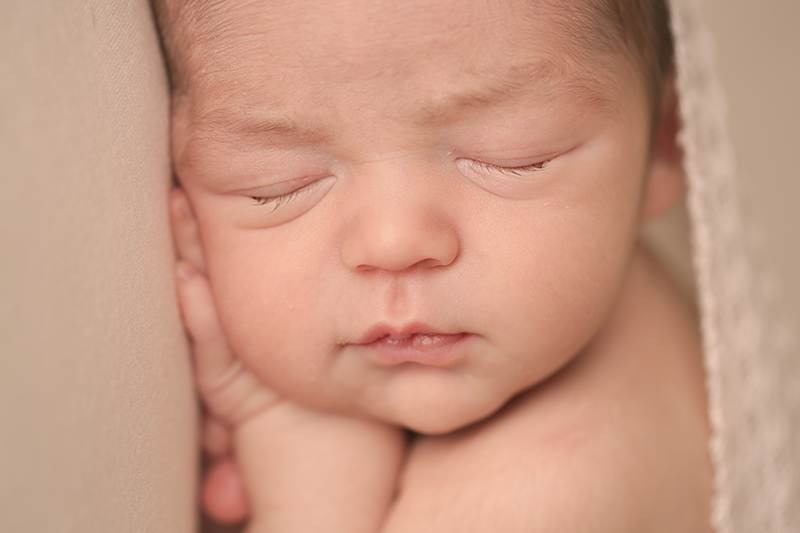 Nicola of Nicola Lane Photography is a Raleigh newborn photographer located in Raleigh, North Carolina. At Nicola Lane you will find fine art newborn, maternity, child, family and baby photography in Raleigh, Durham, Cary and the surrounding areas.