Being a Raleigh photographer I get to meet all kinds of people. I first met this gorgeous family when they contacted me to do their newborn pictures of sweet Lucy! She was so great for her session and we got some amazing pictures of her. It was so nice to hear from them again when they asked me to do a six month shoot and include some family fun pictures too.  We chose a location here in Holly Springs, the weather was perfect and the shoot couldn't have gone any better, such a fun family!
As much as I like the posed family shots, I have to say that I LOVE the candid ones. There is nothing like stepping back from a family to watch them interact together. Usually they are not aware I am still taking pictures that will be included in their gallery. I tell them that I am just "checking the light, re doing camera settings" and they immediately become more relaxed and that is when the true connection starts, the laughs, hugs sillies and the shots they end up loving the most.
As we walked from one location to another mom just stopped and kissed Lucy, now yes I did have to say "oh wait, can you do that again" but it was such a sweet moment. I loved it! And it is by far one of my favorite mother and daughter pictures to this day.
While I was taking some individual pictures of Lucy she was absolutely determined to add grass to her diet! She kept grabbing handfuls of grass and trying to eat it. After about five minutes of keeping on taking grass out of her hands we decided to sit her in a crate.  This stopped her for a while, and although not too amused at sitting in a wooden crate she did fantastic and I got the picture I was hoping to get.
I look forward to seeing this family again for Lucy's one year cake smash! I bet she will do great with it too, although we may have to make the cake green to resemble the grass she was so determined to eat.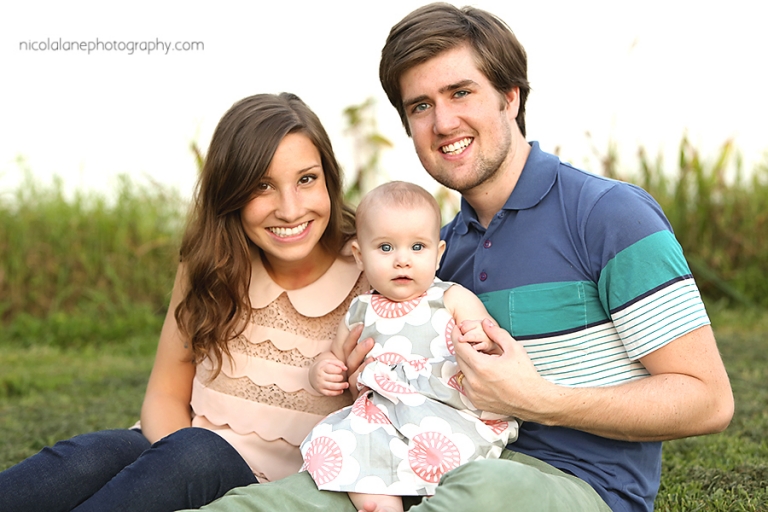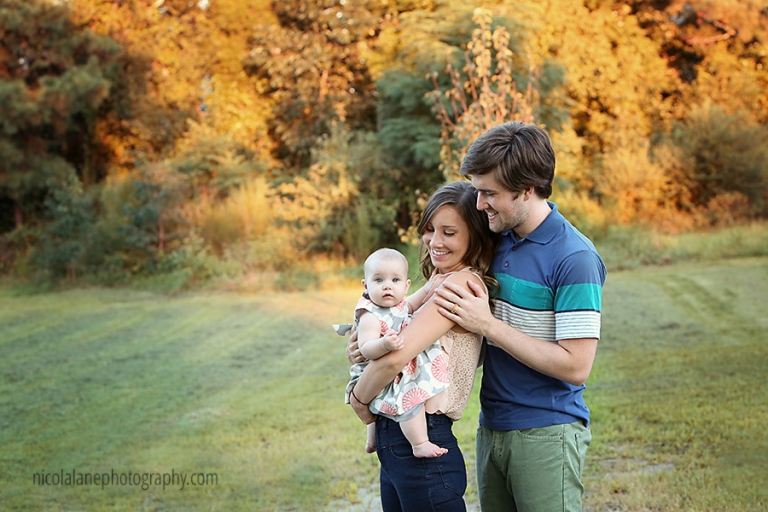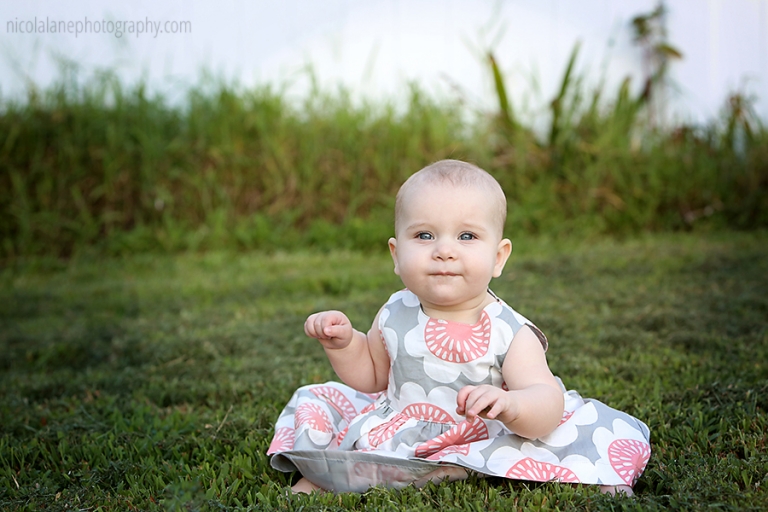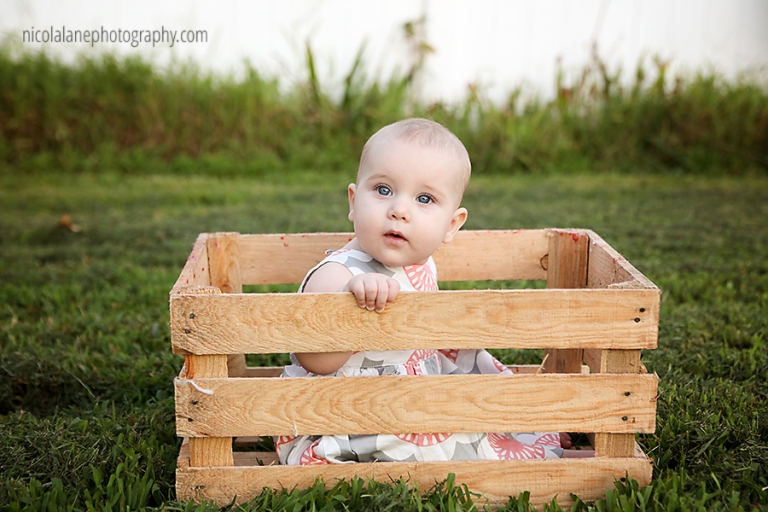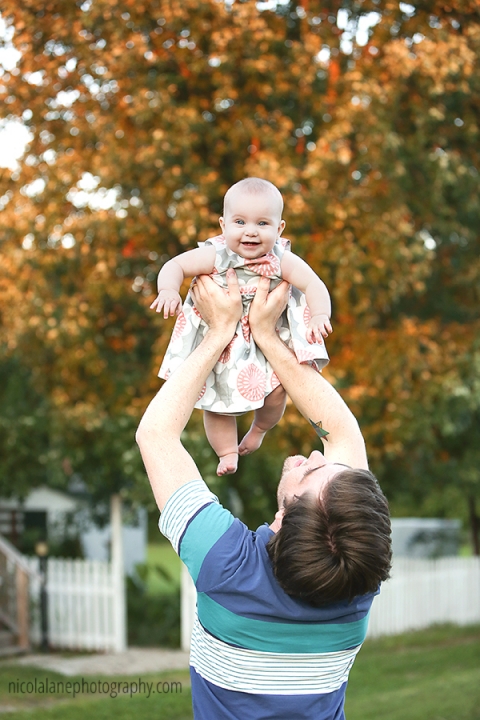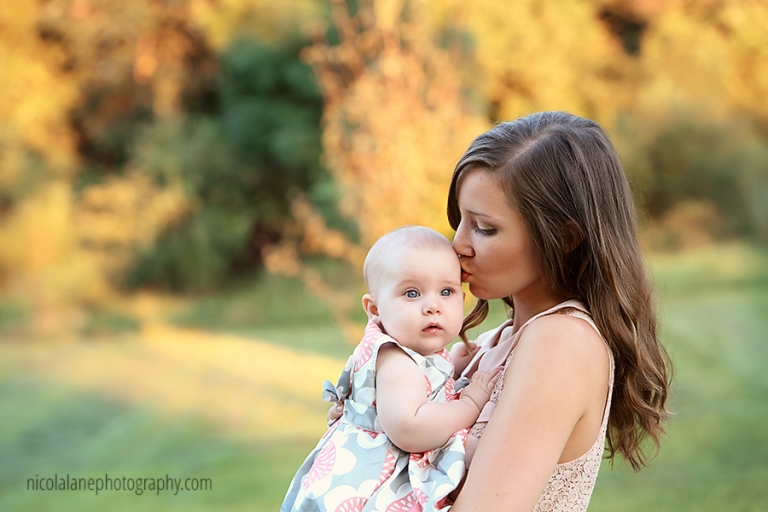 Nicola Lane Photography specializes in newborn babies. Although these brand new little ones are one of my favorite to photograph I also love maternity shoots,child portraits, and family photography. Contact me today to get your session on my schedule.  Its never to early to book for a newborn shoot and everyone deserves to have a lovely family picture to hang in their home, office and to pass along to future generations.
I am available to shoot in Raleigh, Durham, Chapel Hill, Cary, Apex, Holly Springs, Fuquay Varina, Garner and all surrounding areas. Contact me for information on beach portraits and locations outside of NC
To see more of my work visit Nicola Lane Photography or Find me on facebook "Nicola Lane Photography"