A great day to be a Raleigh baby photographer. I was so lucky to get to do a newborn photography session of this beautiful little girl when she was just born! We did her newborn photo shoot when she was just 10 days new and she was as perfect then as she is now. When doing cake smash photos with toddlers and babies, you never know what to expect! We did some formal baby photos first and then stripped her down to "smash" the cake. For the first five minutes she just looked at us, looked at the cake and laughed uncontrollably and clapped her hands! We were all laughing so hard. Finally this sweet one year old figured out the cake was to eat and that is tasted great!! After a few times of using her hands she gave up and went face first! After all, who needs hands to smash a cake, right??;) Happy 1st Birthday Sweet Jade, and I can't wait to photograph your family again! I know mom and dad loved these photos!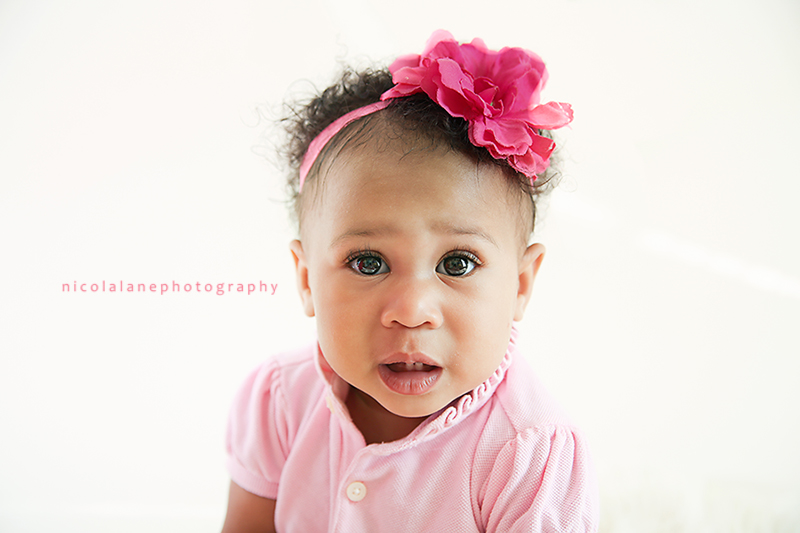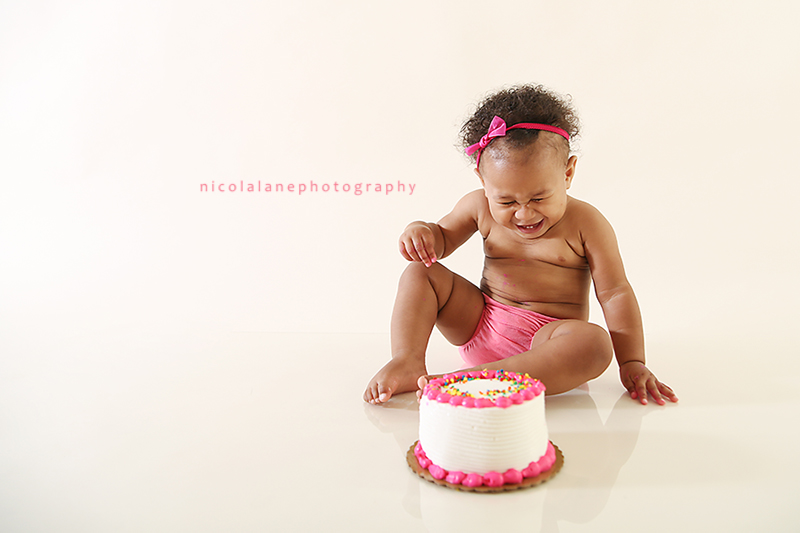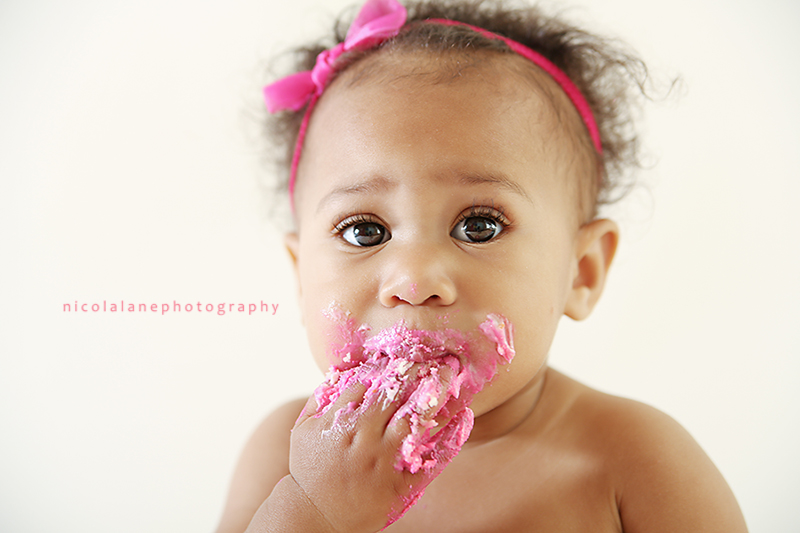 Nicola of Nicola Lane Photography is a Raleighbaby photographer located in Raleigh, North Carolina. At Nicola Lane you will find fine art newborn, maternity, child, family and baby photography in Raleigh, Durham, Cary and the surrounding areas. 
Nicola Lane Photography specializes in photographing  newborn.  I also love maternity shoots,child portraits, and family photography. Contact me today to get your session on my schedule.  Its never too early to book for a newborn shoot. Everyone deserves to have lovely pictures to hang in their home, office and to pass along to future generations. To see more of my work visit Nicola Lane Photography or Find me on facebook "Nicola Lane Photography".