As a Raleigh baby photographer there is nothing better than smiles from such a cute little man!! This little guy was just the cutest  ever!!  I had the pleasure of also doing his newborn shoots, I wont forget that night, it was a last minute late studio night and he didn't want to sleep. A sitter session can be a little more challenging as by this age a little stranger anxiety is kicking in and they really are not sure of this big camera I have in their faces.  These times little's (as I call them) are so used to camera phones that it can be quite startling to be in a studio with lights and a camera much bigger than they are used too.
I was so happy that this little guy enjoyed his shoot, he was just so much fun, this always reminds me of the importance of being not only a newborn photographer but a baby photographer. I will say baby once they are sitting up, it seems they have outgrown that newborn stage and they are not a toddler, this is a baby session and I just love them! Especially when its a return client and we can catch up and laugh and talk about life and just enjoy the session.
I love watching families grown – but my, how time flies.. slow down time.. just a little, please …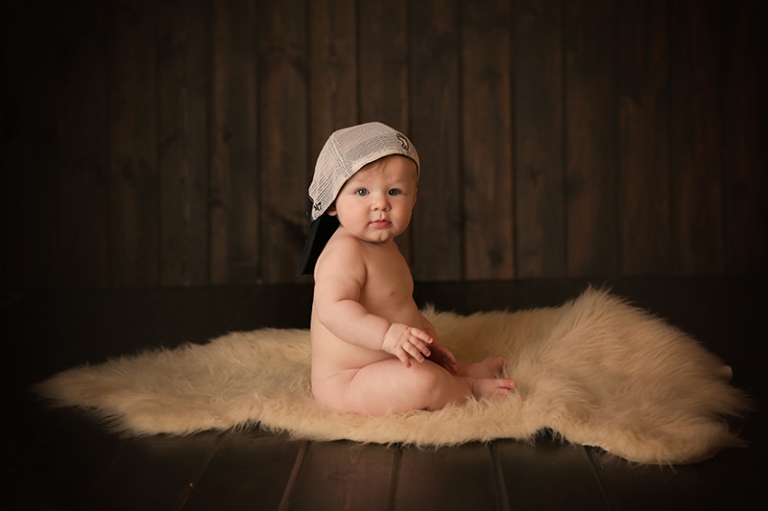 Nicola of Nicola Lane Photography is a Raleigh baby photographer located in Raleigh, North Carolina. At Nicola Lane you will find fine art newborn, maternity, child, family and baby photography in Raleigh, Durham, Cary and the surrounding areas.